As a family on the go, I wanted to have some muffins to have for easy breakfasts in the morning. So, when I saw Money Saving Mom's recipe for
pumpkin muffins
, I decided to give them a try! She says they aren't the most economical breakfast, but most of the ingredients are baking things you would already have around the house.
Believe it or not, I have never purchased whole wheat flour, so I first had to go to the grocery store and find this wonderful new (to me!) product. Then, I came straight home and got to work!
Here is the recipe, slightly altered from the
original
...
First, you combine the following:
4 eggs
2 cups sugar (we use Domino)
16oz pumpkin (I probably used a bit more than that because I LOVE pumpkin!!)
3/4 cup oil
3/4 cup milk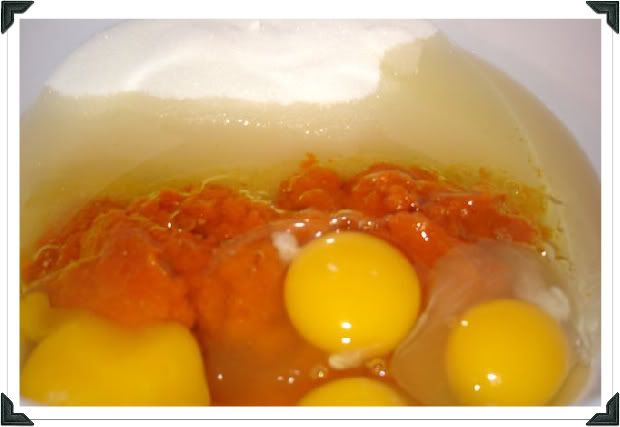 Looks Yummy!!!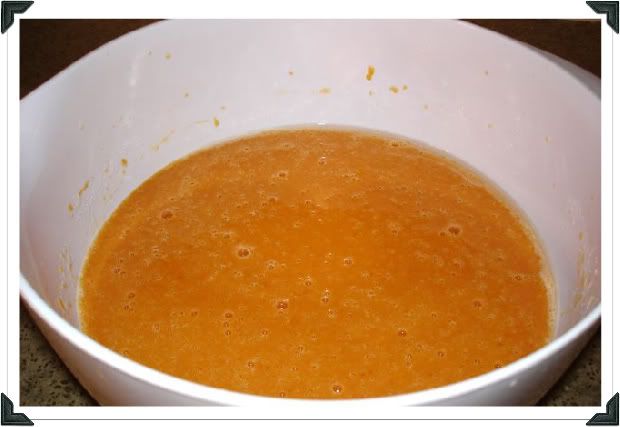 OK, this is better!
Next, mix up the dry ingredients in a separate bowl:
2 cups all-purpose flour
1 cup whole wheat flour
2 teaspoons baking soda
2 teaspoons baking powder
1 teaspoon cinnamon
1 teaspoon salt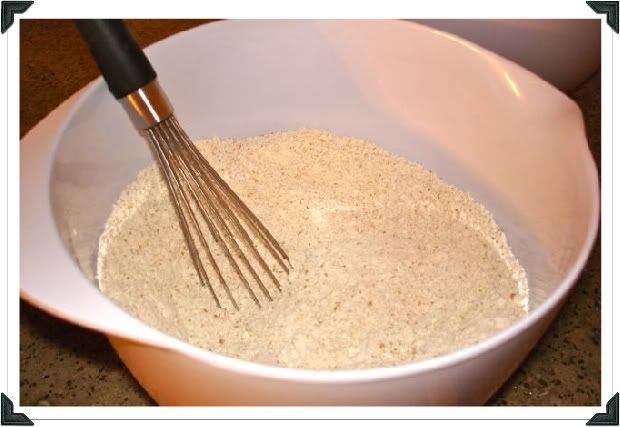 Dry Mixture (love the color with the whole wheat flour!)
Then, fold this mixture into the wet mix just until blended.
Lastly, fold in the chocolate chips. I used about half a bag of mini chocolate chips (enough to be able to tell my daughter they were in there but not overwhelm the yummy pumpkin taste!).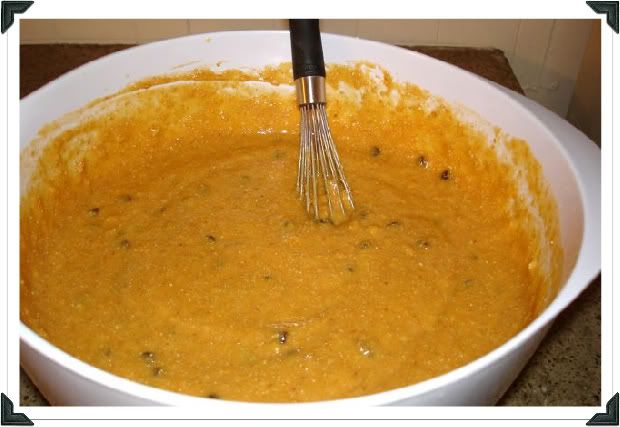 With Chocolate Chips Folded In
Fill baking cups (or greased muffin tins) about 3/4 of the way full with the mixture and bake at 350 degrees for about 18 minutes.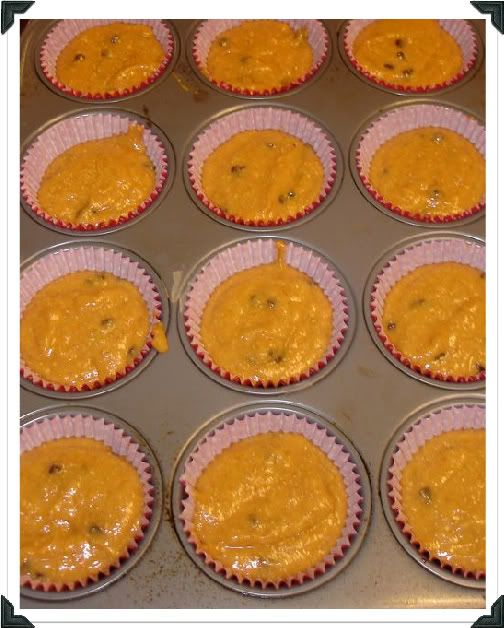 Ready to Bake!
And they are super yummy and fluffy when they come out of the oven!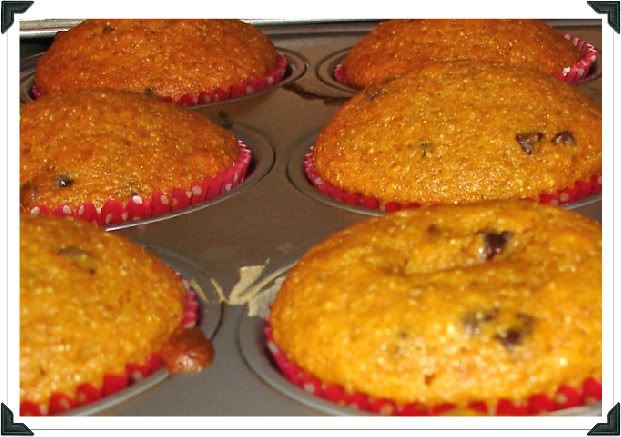 Straight out of oven.
We put half in the freezer, and the other half will probably last us through the weekend (if we're lucky!). I was able to make 24 large muffins and 9 small muffins with this recipe.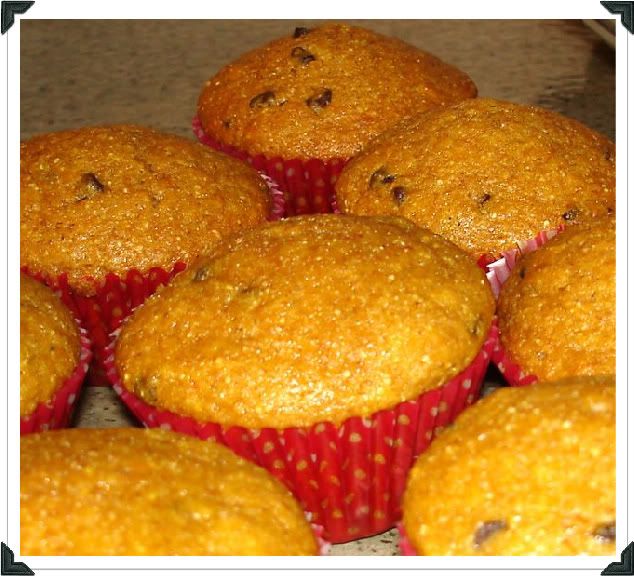 Ready to Eat!