I wanted to make my daughter a cute Valentine's Day shirt, and I had lots of ideas swirling around:
1. collage of different shaped hearts
2. heart balloons
3. LOVE spelled out with a heart for the "O"
I also wanted to make matching T-shirts for my daughter and soon-to-be son, and I had decided on chunky initials out of coordinating fabric.
So, off to Hobby Lobby I went and bought way too many different fabrics with ideas in mind. I got home and started making ideas 1 and 3 to see what I liked best. I decided neither was the perfect shirt for sweet little Finley, so I took a break. However, I loved all the Valentine's fabrics I'd found and didn't want to give up! Back to the drawing board, and this was the result:
Large heart applique in the red polka dot fabric and chunky letter "f" in the coordinating pink and red paisley. Love it (and she does, too!)!!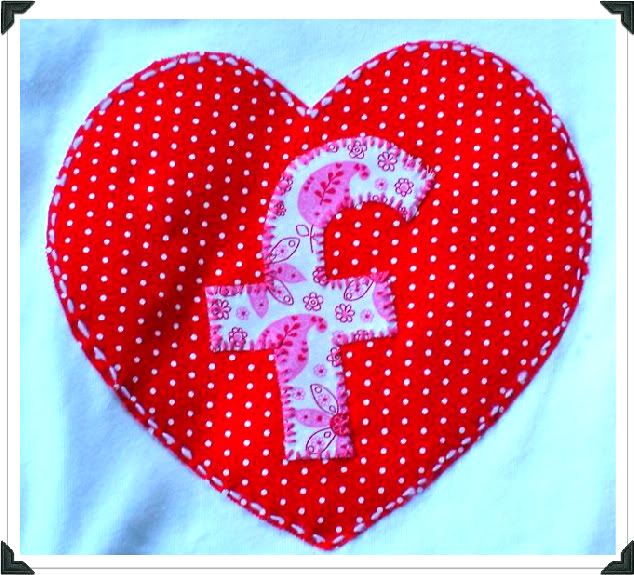 If you'd like the iron-on applique template and instructions, you can visit my etsy store here:
Heart and Initial Template and Iron-on Applique Instructions