I saw
this tutorial
on making ribbon wreaths and thought something like it would make a perfect wall decoration for my daughter's third birthday.
Here is the original inspiration from
The Long Thread
: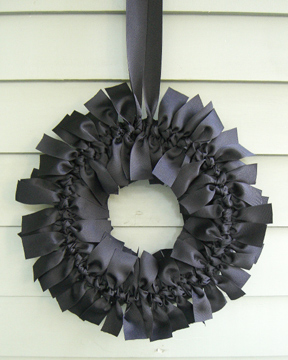 It was made as a Halloween decoration, but I love the elegance and think it could easily be used year round!
And here is the one I made for my daughter's lollipop party. The colors for the party were pink, green, and aqua. I am thinking about making it a permanent decoration in her bedroom.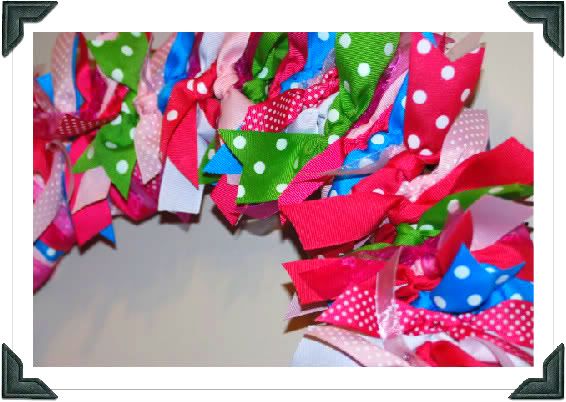 These are super easy to make, but it does take a while and ALOT of ribbon! But, I think the outcome is definitely worth the effort.